Chapter 124: Patrick's Recollection
- 3 minutes read
- 525 words
I thought back to my past while talking to the tribal warriors.
Immediately after my mother died, the persecution I was given became more common and more cruel. Before then, I would only be beaten if I was in the wrong place at the wrong time, but afterwards servants would be sent to locate me and drag me to the main mansion. I would then be beaten then thrown to the wall where I would have to watch the rest of the family eat lavish meals.
There would be a glass of water placed a meter in front of me, but if I made any move towards it, a servant would kick it over. I quickly learned that it was just a taunt, there was no way I could drink it. I worked desperately to perfect my ability to hide as long as possible without being found.
I spent two years enduring that several times a week. If it wasn't for a servant in the annex building who secretly left food for me and tended to my wounds, I would be dead.
In my previous life, I have no memories of a father in my life, only a mother. Well, it's doubtful the guy had a relationship with my mother, or that he had any idea I existed.
My mother was a compulsive gambler in terrible debt. She lent me, when I was named Jin and attending elementary school, to a woman she met at a pachinko parlor for 100k yen for two days and a night. My mother told the other woman she could do whatever she wants, I lost my virginity to that woman. From that point on, I began to be defiled according to my mother's whims.
My mother would often order me to steal products from shops. If I was found out by store clerks or other patrons, she would beat me in public so she wouldn't be suspected. When we got back to whatever hole in the wall she was staying in, she would beat me up again for failing to steal the item.
Did you think a child raised like that would grow up to be an upstanding member of society? There's no way that happened.
Since I wasn't able to attend high-school, I was cursed to a life of part-time jobs, but my mother would take all the money I earned. I ended up shoplifting food in order to not starve.
While living that life, I was noticed by a gang and forced into becoming a member. We would beat and kick street thugs if they got out of line, extort money from brothels and other illegal businesses, and shoot and kill rival gang leaders. After a few years, I became a senior enforcer in the gang.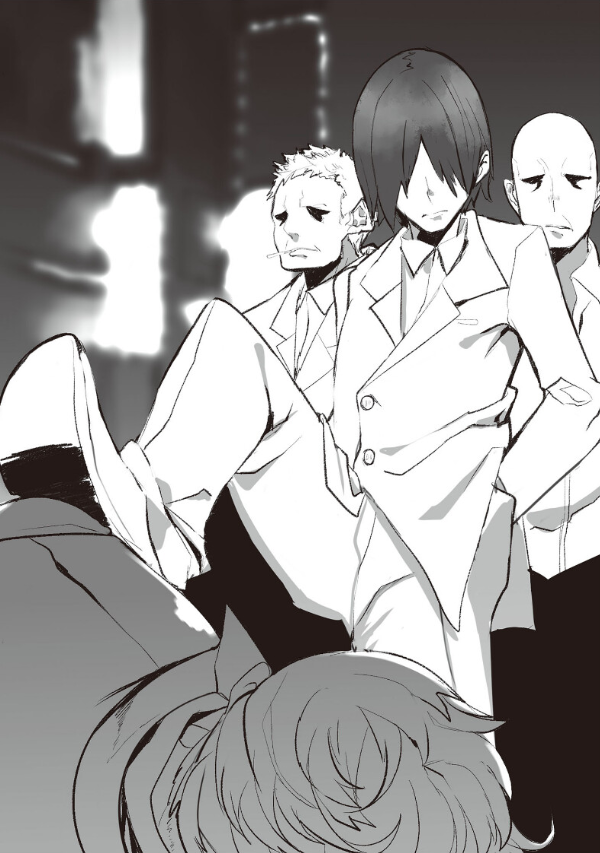 Soon, I was asked to handle a weapons smuggling deal, so I went to negotiate the deal in the other country by myself. While there, I fell in love with a local mafioso's daughter, but was shot and killed by her father.
I didn't have a nice life…
I mused about my past misfortunes a bit after I captured the enemies.
---
Translation
Good Job!
Do Better!
Chapter
Love It!
What?
FFS!
Really?
---