Chapter 113: A Certain Aristocrat's Thoughts
- 2 minutes read
- 383 words
Baron Kimble's Perspective
What is this monster?
That was my first impression when I entered the mansion. It was a reasonably sized mansion that gave off a nice impression, but when I entered the doors and saw that giant snake monster, I instinctively thought of death. That is his pet?
Count Patrick von Snake…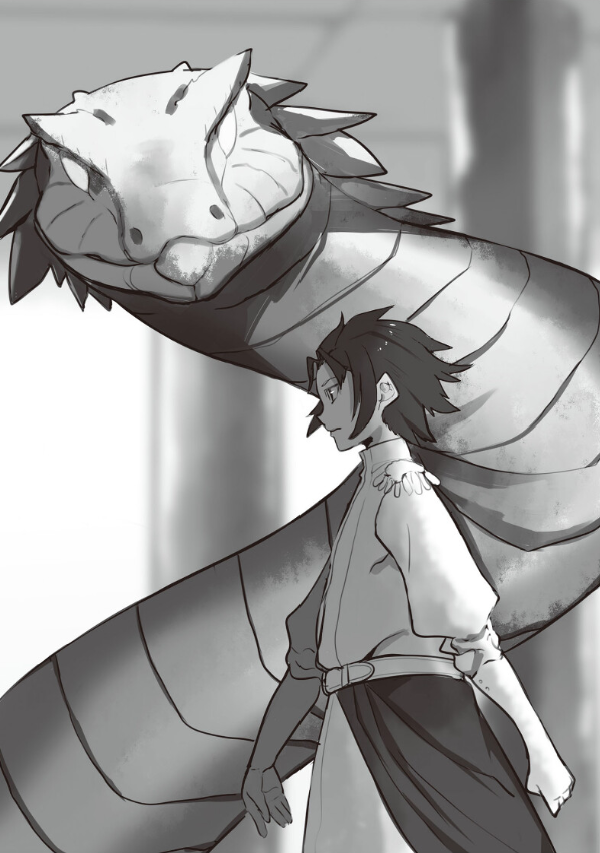 Until a little over two years ago, he was an unremarkable third son of a Baron. He entered the Army when he came of age, a common career path for a third son, my son did the same.
He then rose through the ranks to become a Lieutenant Colonel. Getting to that point in only two years is a frighteningly fast rise in rank, that outstrips my son, whose rise to Captain I thought was amazing.
Some say he's favored by the King or alternatively a murderer, but the person I see in front of me is a pretty ordinary person. He has a weak presence, but he gets around to places so he can be where he's needed.
I hear his territory is booming from the sale of new liquors and the development of chess. Certainly, the whiskey they're serving is good. It's nice that you can adjust the concentration yourself, if you want to enjoy it slowly, you can mix the whiskey with water to slow down intoxication.
They're also selling new seasonings and they're serving dishes with the new seasonings here. It tasted like nothing I'd had before, but it wasn't bad. It was actually really tasty.
The Riggsby family had been destroyed, and it was one of the oldest families in the Kingdom. The last head had lost the house due to mismanagement followed by rebellion, but the blood lives on. The Snake family inherited the blood of the Riggsby family, which had multiple great leaders in the past.
His Majesty must have been thinking of that when he made the engagement. I must commend him for tying such a dynamic person tightly to the Royal Family with a daughter.
I feel like praising my son who became friends with that man. Well, my son is now being groomed to take over the Simon family. I'm convinced this is a good trend for the Kimble family.
However, that snake is, well, what's with the snake?
---
Translation
Good Job!
Do Better!
Chapter
Love It!
What?
FFS!
Really?
---