Chapter 106: Summoned
- 3 minutes read
- 463 words
I'm heading to the Royal Castle today; I was summoned.
First off, I must greet His Majesty.
"Your Majesty, it looks like you're in a good mood… What is it you need from me?" Pat
"Patrick, Kyle's case seems to be moving ahead." King
"Yes, I was able to locate the evidence that Kyle needed." Pat
"Well, Kyle is wrapping up the charges now. You'll see the results soon, so I called you here today for my daughter Sona." King
Sona is the nickname of the Third Princess Sonaris. We are engaged, though the engagement is unannounced as of yet.
"What happened to Her Highness Sonaris?" Pat
"Nothing is wrong, she was just complaining that she couldn't meet you even though you two are engaged. If you have time today, can you visit with her?" King
"I can do some time today. I can't stay long though, so should we schedule a longer time in the future?" Pat
"I heard you're terribly busy with military affairs and territory management; I bet you often work til midnight like me. I do want to keep Sona in a good mood. If she's in a bad mood, it will be hard on me." King
"I understand, I'm off to visit with her." Pat
"Well, thanks for your help today, Patrick." King
"Yah!" Pat
I was led to a courtyard in the Royal Castle to meet with Her Highness Sonaris. After waiting a while, Sonaris appears with a maid.
"I'm sorry Patrick!" Sona quips cheerfully
Sonaris appears to be dressed like a Navy sailor today, is there even a Navy in this Kingdom?
"No, Sonaris. I'm sorry I haven't been able to meet you as well." Pat
"Well, haven't you been swamped with work?" Sona
"Yes, I haven't had the time because I've been bouncing between military affairs and territory management." Pat
"That work is important, can you tell me about your territory." Sona
I regaled Sonaris with various descriptions of my territory, from the grain-covered hills to the lake with fishermen surrounded by the new rice fields.
Soon, I need to talk a bit about myself, but I don't have any hobbies to talk about. So I decided to talk about my pet, Pi-chan.
She loved it.
"You have a snake? I want to see it!" Sona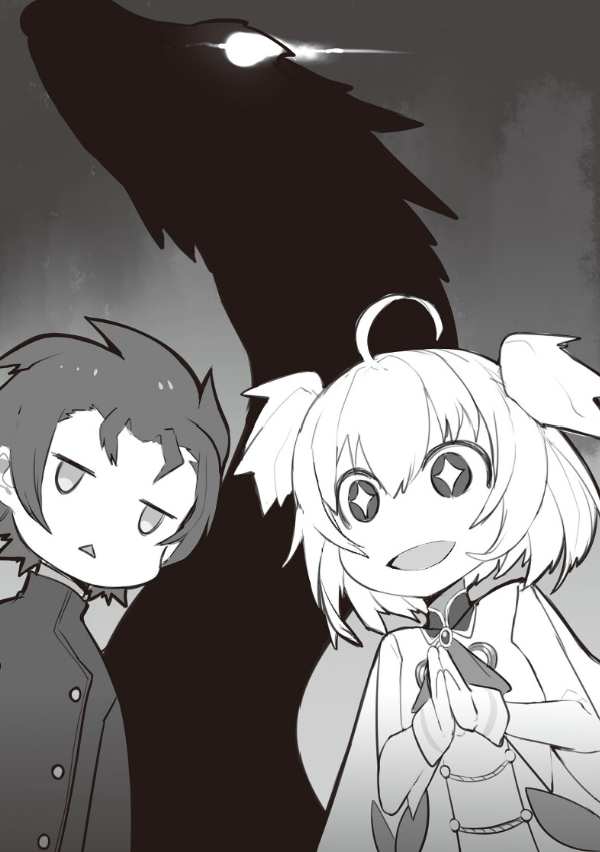 Normally, women are afraid of snakes (plenty of men too) but she's glommed on to it.
"It's a really big snake? Are you sure?" Pat
"How big is really big?" Sona asks while tilting her head
"I think Pi-chan is now about 10 meters (33ft)." Pat
He just keeps getting longer and longer.
"Wow! That is a very big snake! I have to see it!" Sona
It was decided that Third Princess Sonaris will visit the Count Snake mansion.
---
Translation
Good Job!
Do Better!
Chapter
Love It!
What?
FFS!
Really?
---