Chapter 087: Meeting a Girl
- 2 minutes read
- 407 words
I pick up the bracelet and look closely.
"I see, it opens up here and you can fasten it around your wrist." Pat
I fasten the bracelet around my left wrist. Suddenly the gap disappears and it's snug around my wrist. This is weird.
"Can I take this back off?" Pat
I can't locate the part earlier that released the catch.
"Well, I'm fine with it. It was a gift from the King, so I can keep it on." Pat
I stand up from the bench to return to the military barracks when I accidentally walk into someone.
"Ack" Girl
The girl let out a high-pitched yelp of surprise before falling on her butt.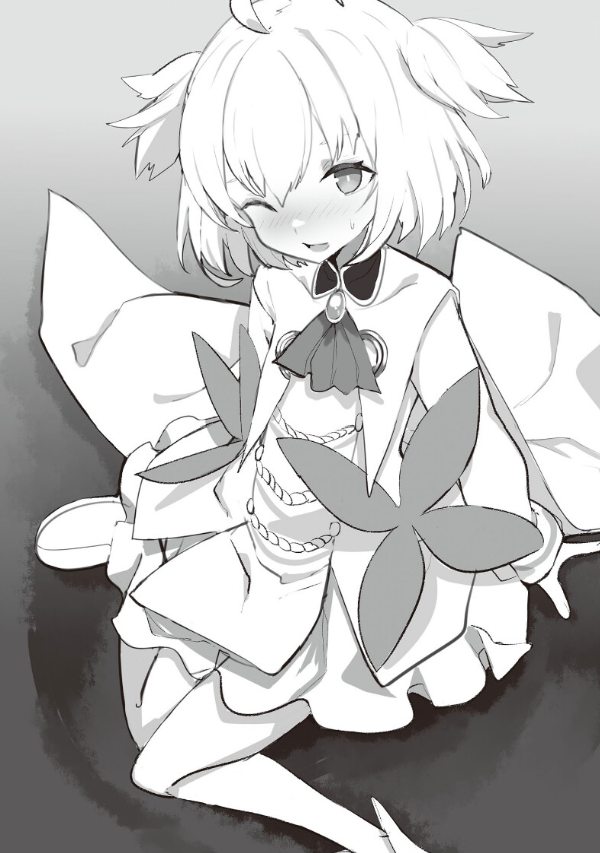 "Oh, I'm sorry, I wasn't watching where I was walking. Are you hurt?" Pat
I take the hand of the girl I knocked down and help her to her feet. She seems around 12 years old. She has a thin body with short-cut blonde hair and blue eyes. Her clothes aren't a common style for this world, and they have a sense of luxury to them.
"No, no, I wasn't paying attention either. Excuse me." Girl
"Are you hurt anywhere? I hope you're not injured." Pat
"Oh, I'm fine." Girl
"Then, please excuse me." Pat
I bow and leave.
Behind my back the girl watches me leave and goes "Hmph" with a smile.
---
The door of the King's private chambers slam open.
"Father" Sona calls out with a lively voice
"Sona, don't you ask me to knock when I enter your rooms?" King gently scolds
"Yes, I'm sorry. But, listen! I finally got to talk to the gentleman while I was taking a walk in the courtyard!" Sona
"The gentleman?" King
"Huh? I already told you before! I said I found an interesting gentleman at the ceremony!" Sona
The King makes a face of realization.
"Oh, I remember saying I couldn't guess at who you saw, since there were a lot of nobles and soldiers at the ceremony. But there were only a few visitors today, so maybe we can figure out who you saw. What do you remember about the gentleman?" King
"Well, probably around 16 years old? From the outfit, probably an aristocrat serving in the military. He had black hair and black eyes…" Sona
A certain person is coming to mind for the King…
"He had a snake bracelet on his left arm!" Sona
Ok, that clinches it. That's Patrick…
---
Translation
Good Job!
Do Better!
Chapter
Love It!
What?
FFS!
Really?
---