Chapter 078: A Job
- 1 minutes read
- 154 words
When I got back to the Royal Capital, my Eighth Army received a training request from the First and Third Armies. Soon my moniker of "Grim Reaper" spread to those two armies.
A month later, the Eighth Army received their first assignment.
"Men, we've got a mission! Second deployment stratagem, plan to leave tomorrow morning! All hands, get ready!" Pat
The soldiers salute my order and begin their preparations in a hurry.
The second deployment stratagem is the set of equipment for eradication of bandits. This involves carriages disguise to look like merchant carriages and leather armor disguised to look like cheap adventurer armor.
The first deployment stratagem is for war deployment, serving in a behind-enemy-lines distraction and sabotage. The third deployment stratagem is equipment for hunting monsters.
Orders
Destroy the bandits appearing around the Northern highway
Reconnaissance of territory management for Northern nobles
Report on any other incidents if they occur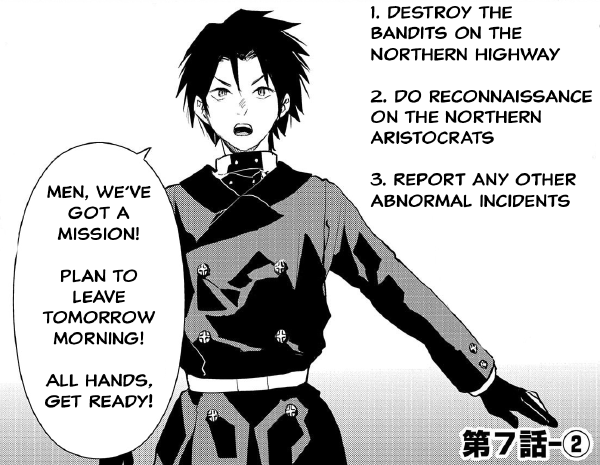 That's all…
---
Translation
Good Job!
Do Better!
Chapter
Love It!
What?
FFS!
Really?
---