Chapter 034: Smoke
- 1 minutes read
- 195 words
As the Kingdom cavalry rushed in, the Westin Army and the Imperial Army found themselves with a major issue. The Kingdom cavalry was quickly taking down the rebel cavalry.
Spears are quickly downing the horses, then the riders are taken out.
When most of the rebel cavalry had been eliminated, more Imperial reinforcements arrive.
"They've got more…" a Kingdom Soldier mutters
The soldier is not alone in thinking that, most of the Kingdom Army would have the same opinion. The bulk of the Imperial Army should be dealing with the Western and Southern Army, not be fighting here. What are all these soldiers doing here?
Lieutenant General Simon desperately calls out to the despairing Kingdom Army to continue the battle, before he sees black smoke rising from the enemy camp.
"The enemy's food store is on fire! The plan succeeded! They've got no food! If we can hold them for today, we've won!" Lieutenant General Simon shouts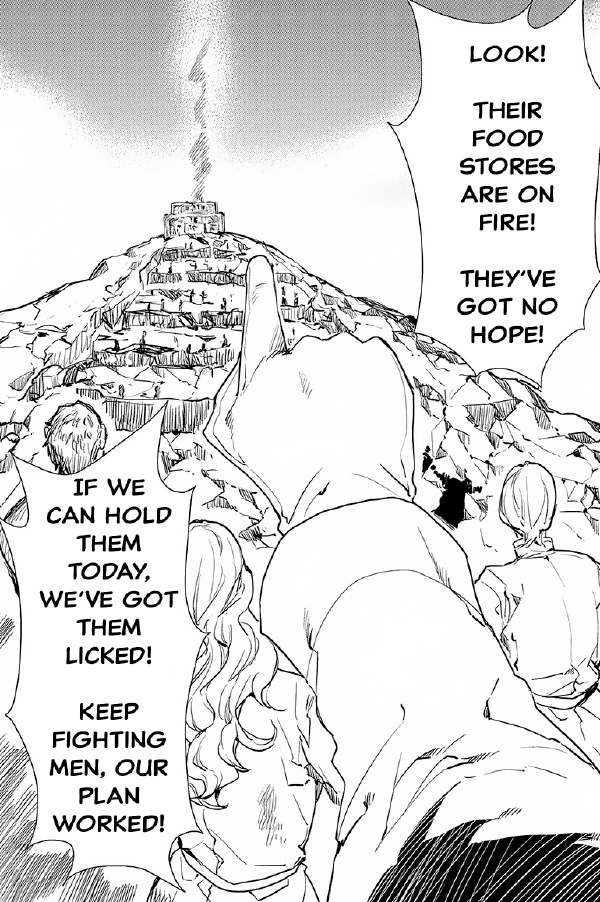 Was that really their food stores? The soldiers aren't really sure, but the Lieutenant General seems very sure.
The reinvigorated Kingdom Army takes on the rapidly demoralizing Imperial and rebel forces.
The morale has flipped in an instant.
---
Translation
Good Job!
Do Better!
Chapter
Love It!
What?
FFS!
Really?
---