Chapter 031: The Beginning of the War
- 3 minutes read
- 476 words
The Royal Army departs from the royal capital. They've got many horses and carriages. Behind the carriages are the infantry.
In the infantry, there is the Riggsby company, currently led by Wayne. Wayne hasn't been told why Patrick isn't commanding, but he will follow his orders.
Good armies follow orders.
After several days on the road to the western area of the kingdom, the army should enter the Westin territory tomorrow. At least, that's what they thought.
Suddenly an arrow flew into the army.
"Enemy attack! Enemy attack!" Soldier
"So the Westin family actually betrayed us? I was skeptical of the reports." Lieutenant General Simon
If the Westin family hadn't betrayed the Kingdom, it would have been impossible for the reinforcements to be attacked here. Even if troops had been lost, the remaining numbers would be able to restrain the Empire troops by holding various forts.
Lieutenant General Simon issues orders as the Kingdom Army clashes with the Westin army.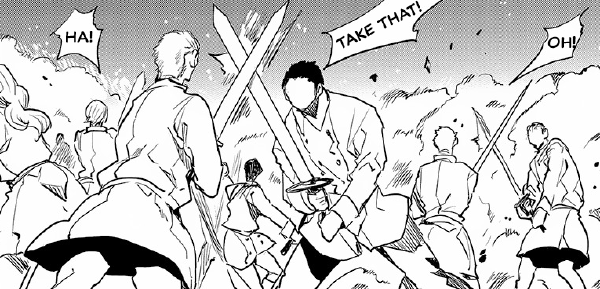 The enemy they're facing is around several thousand, he estimates. In addition to the Westin flag, Simon notices the flags of other Kingdom aristocrats, and the Empire flag.
"So it was exactly as he said? Shame on the kingdom!" Lieutenant General Simon curses
---
Westin mansion
"Report! In the Sahara grasslands east of the territory, fighting with the Kingdom Army has commenced. Westin forces have the upper hand!" Messenger
"Good to hear!" Marquis Westin
The Westin family had immediately sent out forces to build a fort in an important area even before they had attacked the Western Army. They wanted to grab all possible advantage before their allegiance switch was noticed.
"We can't just drive them back, they would just fortify in our path to the royal capital, we must exterminate them." Marquis Westin
The head of the Westin family is greasy, bald and fat. Not all aristocratic family heads are good looking.
"Are you sure this is going to end well? If we fail, we're in bad trouble?" Baron Riggsby worries
Baron Riggsby is a slender man with long brown hair, maybe a little taller than Patrick.
"Shut up! When you were told you could get rid of your debt by joining, it was you, Baron Riggsby, that took only two seconds before agreeing!" Rudolph van Ceu
Baron Riggsby visibly shudders at the response as three other men look anxiously on. The three men were Viscount Harter, and the Barons Karee and Hazy.
"Our soldiers are reinforcing yours, so we'll win." Rudolph van Ceu
Rudolph van Ceu is the third prince of the Empire, who concocted this whole scheme to draw in the Kingdom aristocrats into changing sides. He's a slender man around 20 years old.
"That's fine, because we can't pull back anymore without issues." Marquis Westin
"If you win, all of you will become Imperial aristocrats, don't worry so much." Rudoplh van Ceu grins
---
Translation
Good Job!
Do Better!
Chapter
Love It!
What?
FFS!
Really?
---