Chapter 026: Empire is Moving
- 2 minutes read
- 335 words
"The empire is moving?!"
"Yes, it looks like they're moving towards us."
The rumors are flying around the military.
---
In the royal castle
There were old men in fancy dress, old men in military uniforms and old men with wrinkled faces. The king, the generals, and the ministers have been gathered together.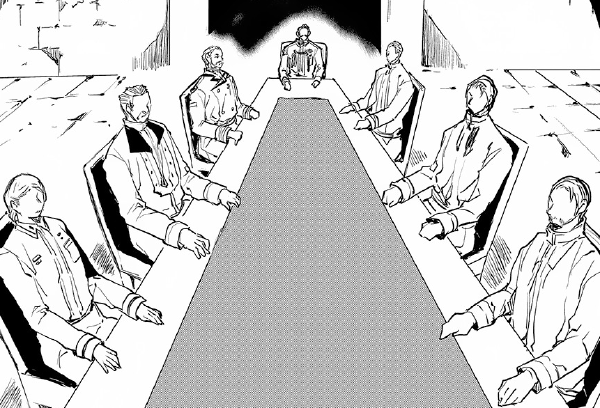 "So?" a silver-haired man asked
"Currently, the Western Army is holding the Empire at the border." Prime Minister Bendrick
Prime Minister Bendrick has a slightly thick build with narrow eyes.
"What is Westin playing at?" King
"Apparently, he is claiming that he is working on preparing his soldiers." Prime Minister Bendrick
"He has nothing to prepare, he reduced his troops below reasonable levels. He is not taking on the responsibility of a noble with a border territory!" Lieutenant General Simon interjects
Lieutenant General Simon has short white hair and a mustache and had a good physique.
"There are rumors his wife was spending gold like hot water." Minister
"It's not a rumor, more of a fact? I've been looking into his taxes, but he makes sure to pay the customary amount. We thought to take a wait-and-see approach." Prime Minister Bendrick
"Didn't the Western Army have 2,000 soldiers?" King
"Yes! 2,000 soldiers were stationed at the fort, 1,000 were ordered from the Southern Army to reinforce the fort, as well as a reconnaissance team that was sent ahead of the 1,000." Lieutenant General Simon
"Well, we may need to dispatch the Royal Capital Army as well, so be prepared." Prime Minister Bendrick
"Hah!" Lieutenant General Simon
"Well, the Western Army shouldn't fall anytime soon." King
"Yes!" Lieutenant General Simon
"Since the South is a friendly country, it should be fine to move the 1,000, but the North and East armies can't send reinforcements." Prime Minister Bendrick
The north has various tribes that often invade Kingdom territory, while the East has a wild forest known as the Dragon's Nest. The Eastern Army often has to deal with wild wyverns that fly into Kingdom territory.
---
Translation
Good Job!
Do Better!
Chapter
Love It!
What?
FFS!
Really?
---